Dog Aggression and Reactivity
Dog Aggression is one of the most serious and possibly dangerous of all problems presented to a canine behaviourist.    Wrong advice given to owners of aggressive dogs can have many consequences.  This is for both for the dog and the owner, and for any person or dog that the aggressive dog comes into contact with.  It is key that any advice or treatment programme offered is correct. Therefore it does not put any body in danger and that the problem is not made worse.  A behaviourist offering advice to owners of aggressive dogs should be experienced.  They should have a understanding of aggression in its various forms, hands on experience.  Dogs should always be checked for a clean bill of health by a vet beforehand.
Because aggression often stems from fear, it is unwise to consider coercive methods for treating aggression.  Coercion or positive punishment often lead to increasing that fear with the possibility to make aggression worse.    The best it could do is to suppress the symptoms.  Then later they are come back often intensified at a later date.   Positive reinforcement is generally the safest and most effective tool when treating aggression.     The only other learning principle that should be considered is negative punishment.     Negative punishment removes good things from the dog.  Time-outs are a good example.  Therefore you need only methods that work!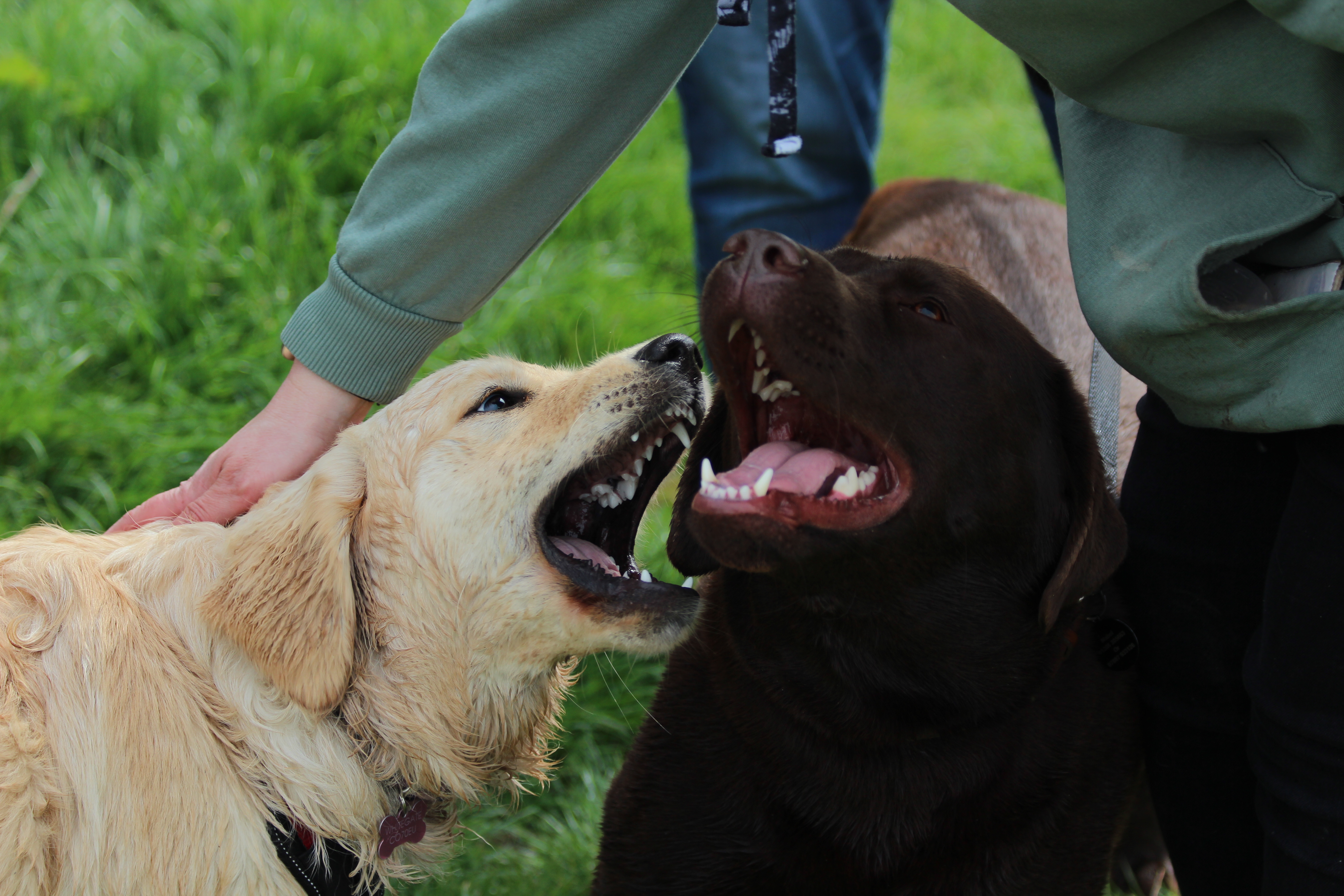 We are here to help deal with these issues.  This is with positive reinforcement and socialization.  Once you know what a dog's body language means it all makes sense! We show you how to deal with this issue and therefore make your life easier. You will be shown how to deal with this issue going forward.
Contact me here for further information for Dog Training in Clacton on Sea or Colchester.
Read more here At the British College of Canine Studies to learn about this issue.